Delicious British Cheese
Neal's Yard Dairy has been a key player in the British Farmhouse cheese industry for decades now. Starting from a small shop in Neal's Yard, Covent Garden in the early 1980's and driven by the desire to sell great cheese from the British Isles, Neals Yard Dairy has worked alongside cheesemakers for years, helping them bring their fantastic cheeses to a bigger audience.
Becoming experts themselves, the folks at Neal's Yard are a great support and resource both for cheesemakers wanting to make their cheese great, but also have been key in promoting British cheese throughout the world, and educating customers at home in the differences between the mass produces stuff, and the real deal.
They have been part of the reason why we still have a British farmhouse cheese industry, and we are in awe of them for that. They keep us stocked in the cheeses from the UK and Ireland. We chat through what'is tasting good, what would complement our range, and week to week the cheese counter is kept stocked with the best cheeses from our country (in our opinion).
The cheeses we get from Neals Yard Dairy have become firm staples in many of our customers weekly shop, choosing flavour and quality over quantity, we see every day customers realising the value in these amazing cheeses.
Neals Yard Dairy also have a pretty awesome maturation facility in London, where the store and mature cheeses to the point of perfection before sending them out to us to sell. At every point of the process they taste the cheese, and it's that tasting that drives the quality up. We continue to encourage that tasting here in our shop, and will happily spend a while tasting through the cheeses with customers, to ensure everyone gets exactly what they want.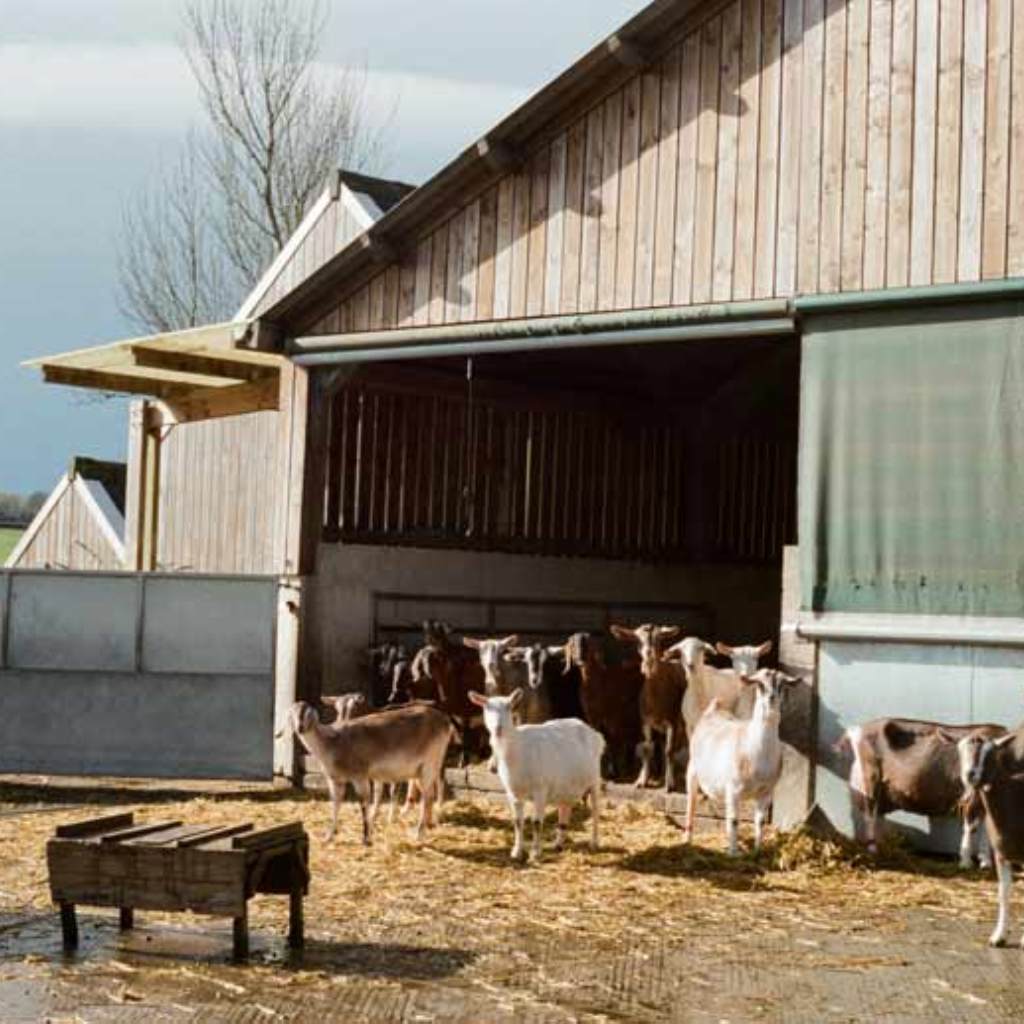 Stawley Barn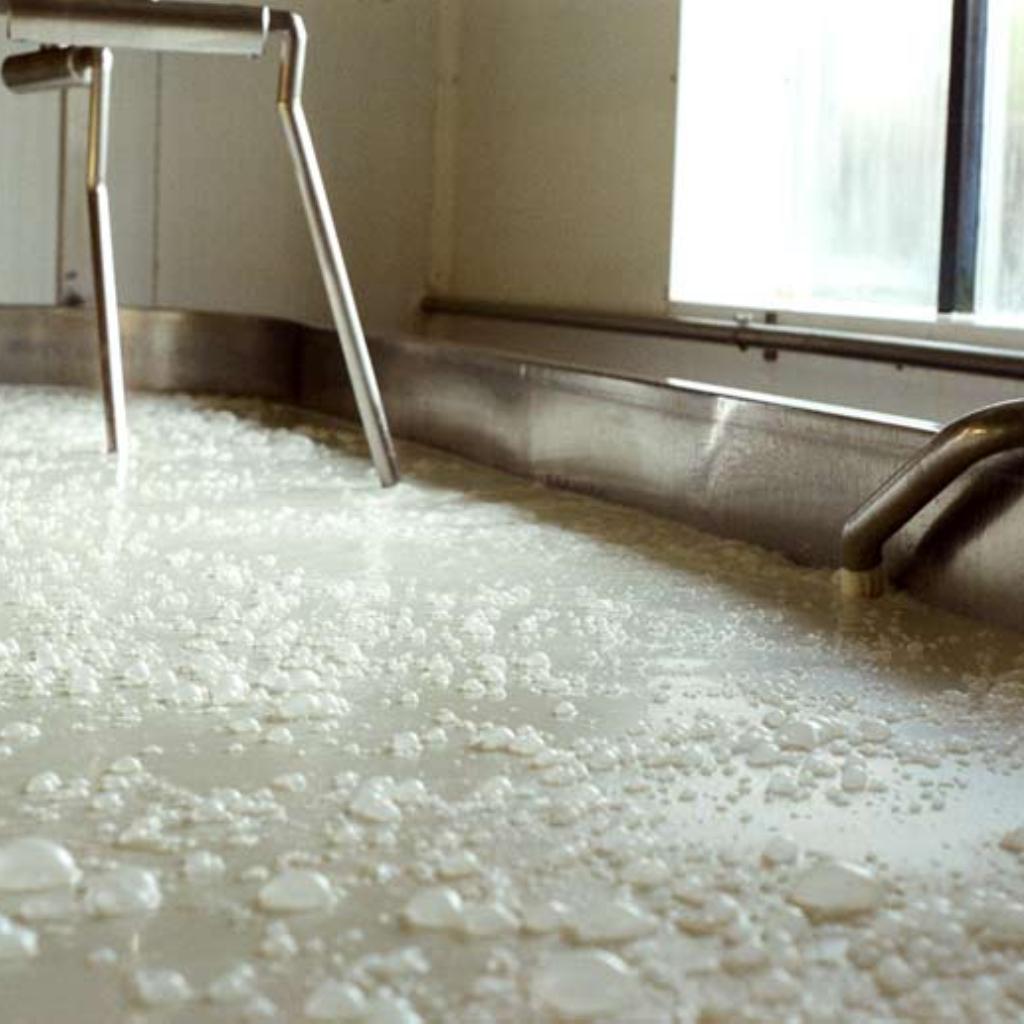 Cheese Vat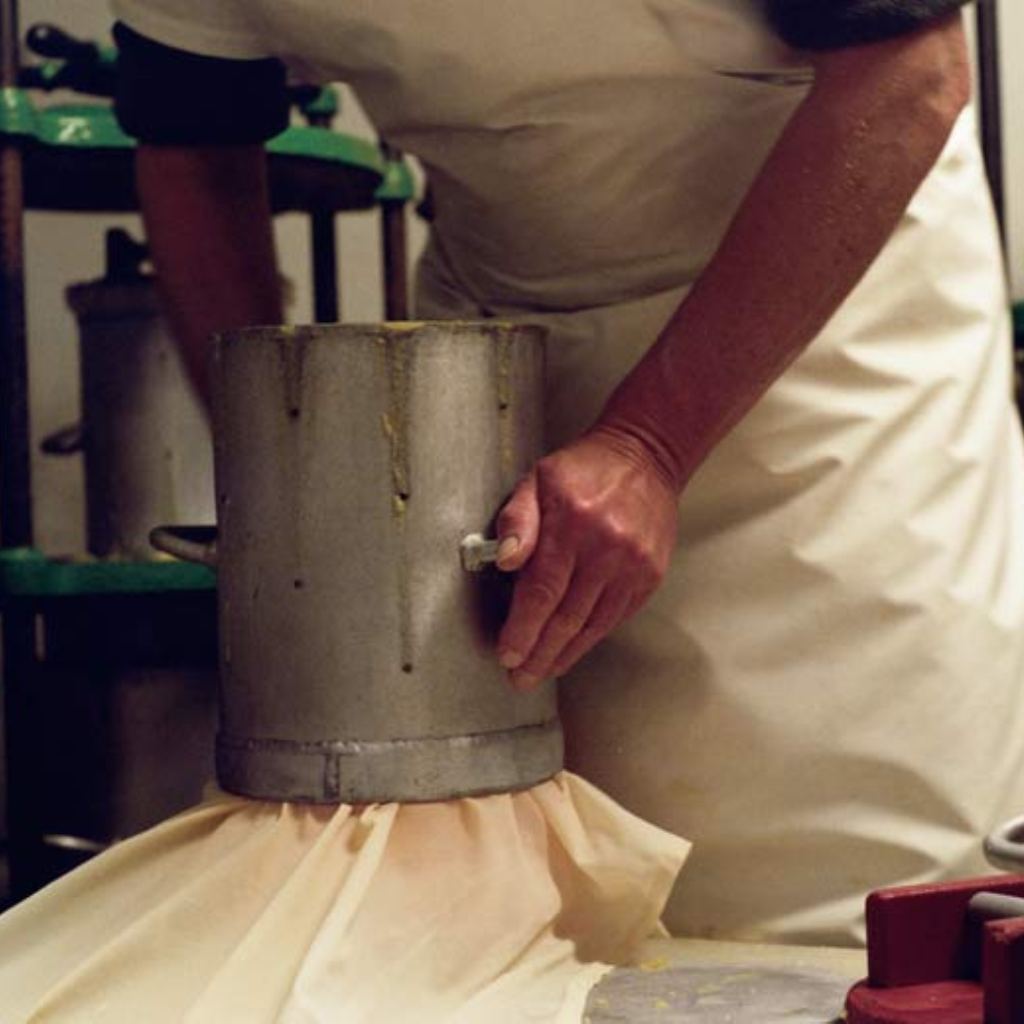 Knocking out Applebys Cheshire
Shop the range