In 2014 we installed a biomass boiler and solar panels on our units here in Lampeter. We have always been very aware of the amount of energy we as a business use. The reality is that we have a lot of fridges here, some big, some small - but we chill a lot of space, twenty-four hours a day. And this is a big deal. Our view is that we need to take responsibility for that power consumption and do what we can to ensure that as much of the power that we do use, is used efficiently and effectively, and produced in a way that has some long term sustainability. So with that in mind - we have taken three steps.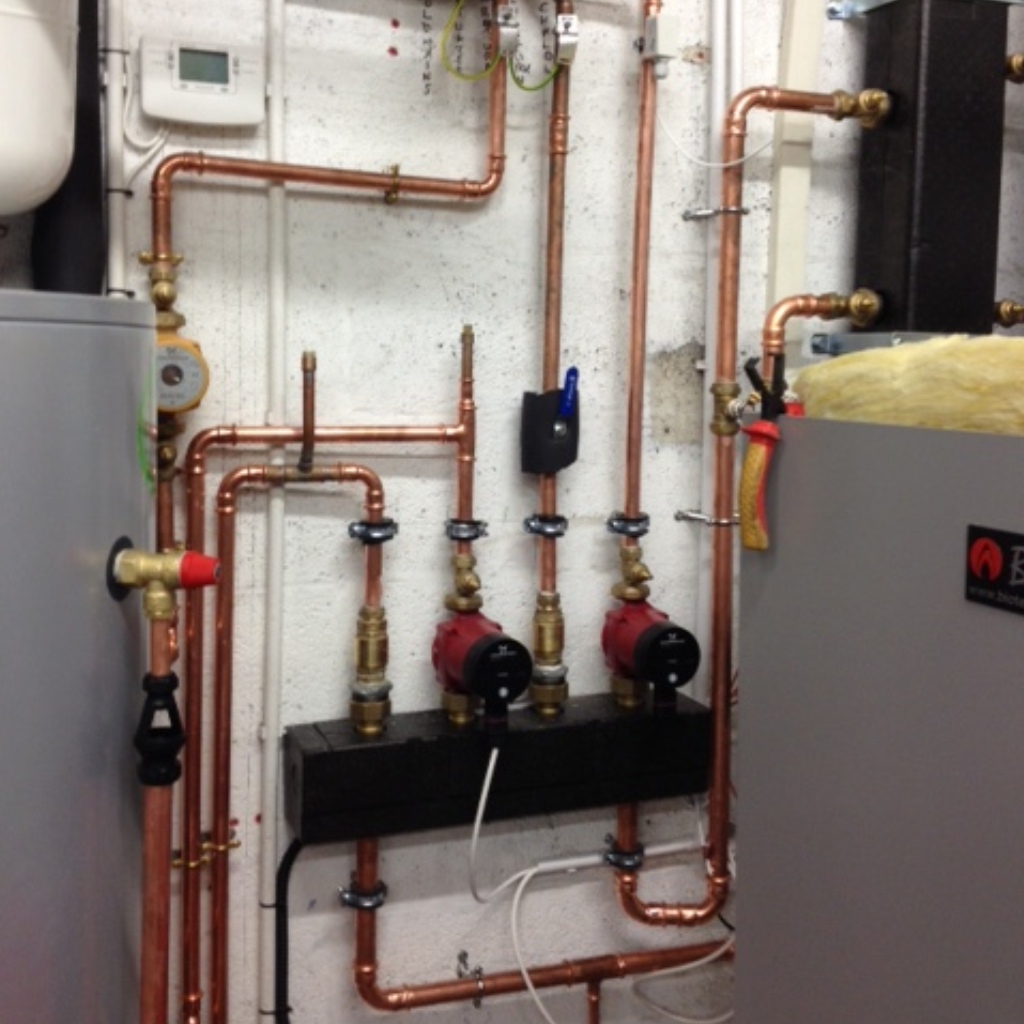 Installing the biomass boiler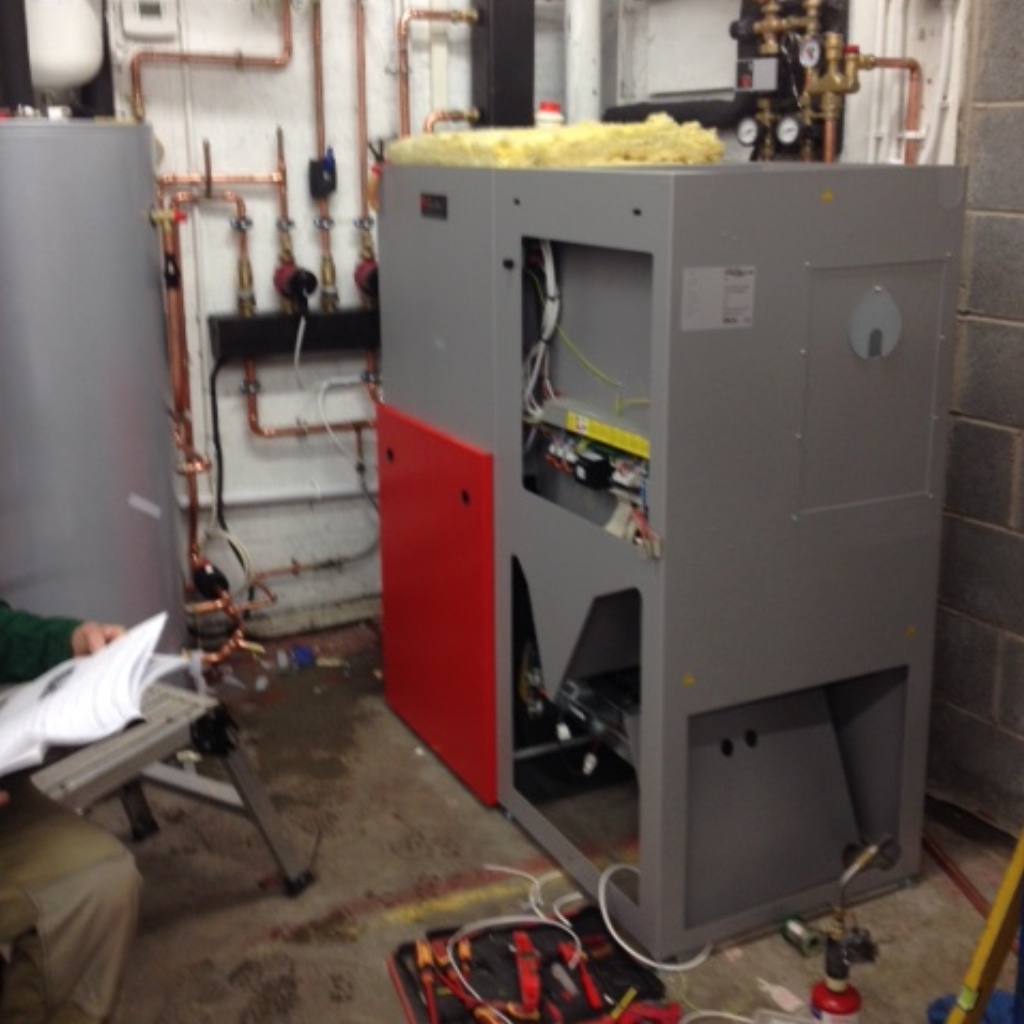 The wood-fuelled heating system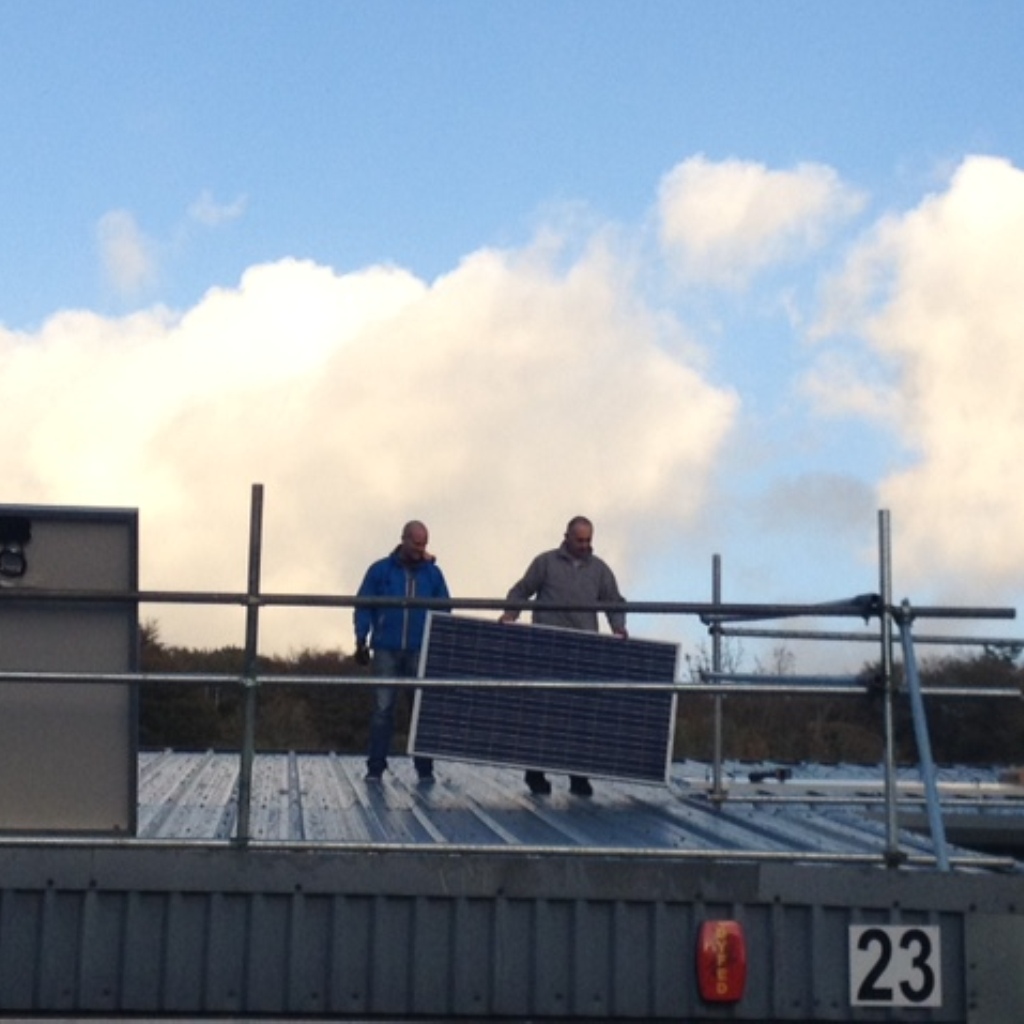 Solar panel installation
- tried to use good kit. In the shop, with various assistance both from Ceredigion Council and WRAP, we have installed new fridges. Replacing old units with new, more economical one, has made a real difference with the energy we use. This has been a big investment for us as a business, but it part of the long term plan to reduce the energy we use every single day.
- replace crazy expensive to run room heaters and localised hot water cylinders with a biomass boiler. This boiler, who affectionately know as Herbert, provides hot water and heating throughout the business. He is amazing! But more importantly, because we need to feed him every day (he eats sustainably sourced wooden pellets - a by product of the sawmill industry) we get a very real sense of what is required to provide the heating and hot water. Rather than just flicking a switch, physically pouring 60kg of pellets into the boiler one afternoon, definately makes you stop and think. We got a local company to install the boiler, and the maintain it for us. It's important for us to be using the businesses we have available to us locally, so they too are here for years to come.
- working with our landlord we have been able to install solar panels on the roof of the units. We did initiall y try to cover the whole roof (probably about four times the size of what was actually installed) but there was a problem with the local infrastructure on the estate so we were restricted. Instead what we have is quite a small system that is able to provide us with a share of the electric we use. What we espcecially liked about the solar panels was that when they are are the most effective, the middle of summer, is when we are consuming the biggest amount of power trying to keep everything cool. Every kilowatt of power that is produced by the panels is used by us.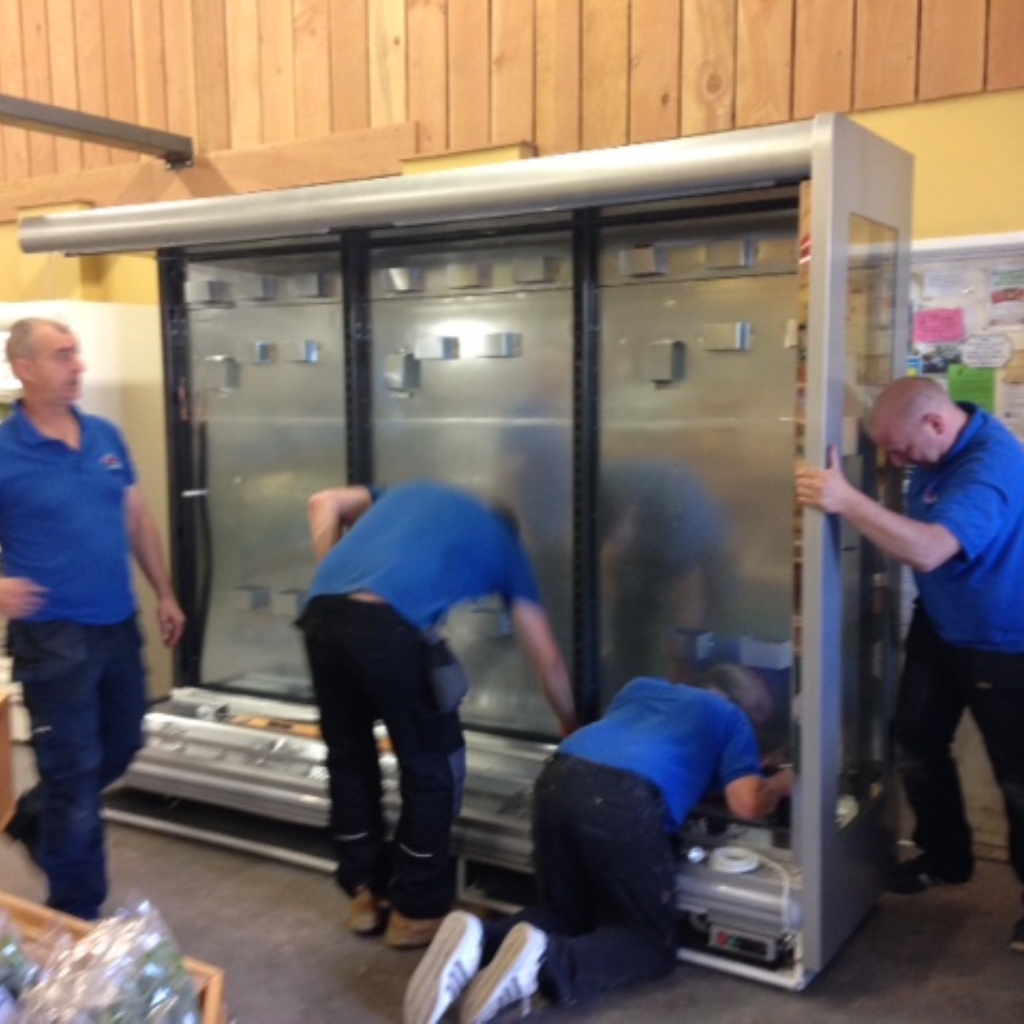 New fridges for fresh produce...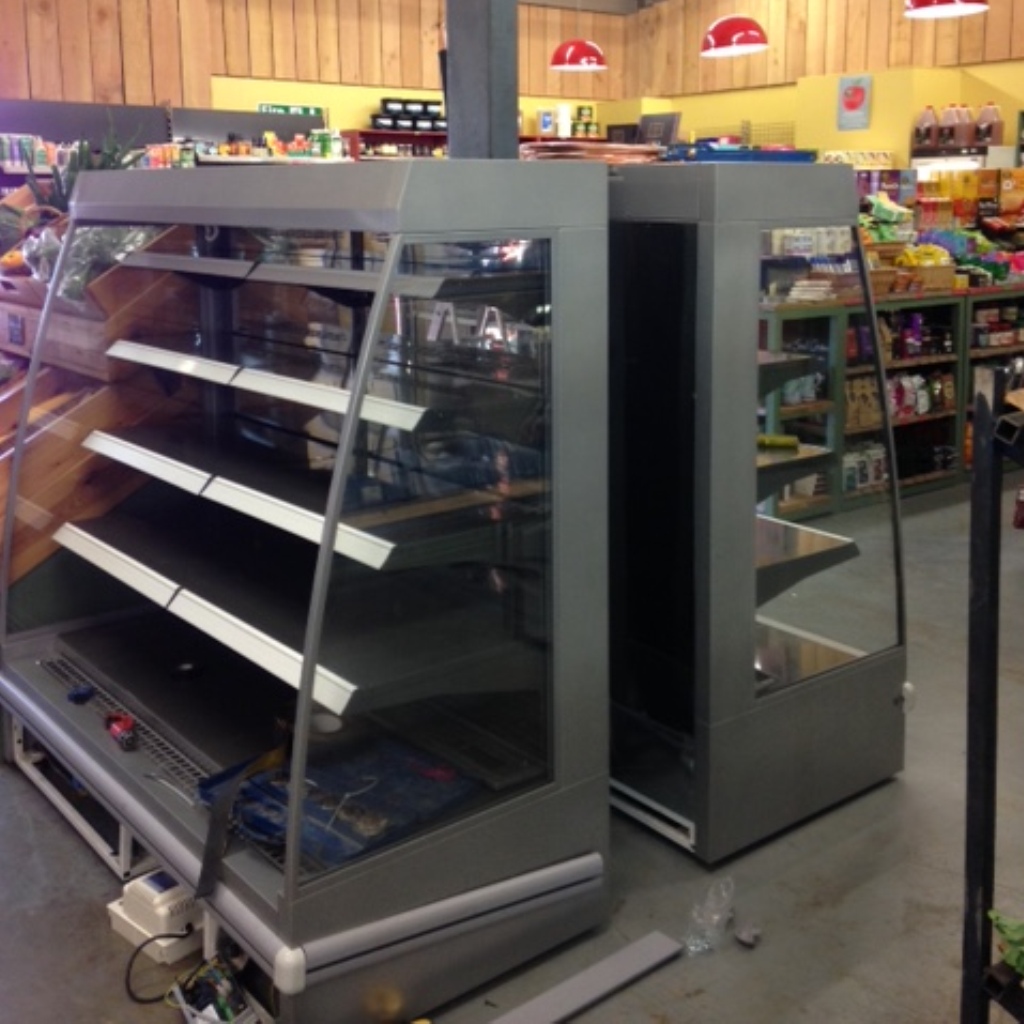 ...as well as sundry items
keeping the wonderful produce cool & fresh!
By no means can we call ourselves a carbon neutral business, or that we source all our power from renewable sources but we feel this is the beginning of a journey for us. As we grow as a business we increase the power that we consume. What we need to do is make sure that we are doing everything we can to source that responsibly. We can do more and we will.
On 1st October 2011 the Welsh government introduced a 5p charge on all single use carrier bags in an attempt to reduce the use of single use plastics and be more responsibile for our waste.
We will donate proceeds from the sale of carrier bags to local charities focusing on biodiversity and conservation.