Traditional Gorwydd Caerphilly
Gorwydd is a traditional Caerphilly cheese, made by Maugan and Kim Trethowan. Brother Todd and Maugan own the company, and it's Todd who first learnt the recipe from a third generation Caerphilly maker in Somerset.
Originally made on the farm in Llandewi Brefi, Ceredigion. In 2014 the family made the big decision to move the whole cheese making operation to Somerset, in search of the perfect milk for their cheese. They also were able to invest in a new dairy, purpose built for their cheese. It worked, the cheese is going from strength to strength and continues to be one of the best cheeses in the world (in our opinion!)
Gorwydd Caerphilly has won at least one award every year since they started making it, including Best British Cheese, Best Welsh Cheese and Best Traditional Cheese. Most recently winning Super Gold at the World Cheese Awards (Nov 2014), Gold at the British Cheese Awards (May 2015) and Gold at the Global Cheese Awards in Frome (Sept 2015).
Trethowan's Gorwydd (pronounced Gor-with) Caerphilly is a mature Caerphilly made to a traditional recipe using raw (unpasteurised) milk. The ingredients combined with working the curd by hand, keep the cheese true to the origins of traditional Caerphilly. The cheese is matured on the farm for two months and exhibits a fresh lemony taste with a creamy texture to the outer (known as the "breakdown") and a firmer but moist inner.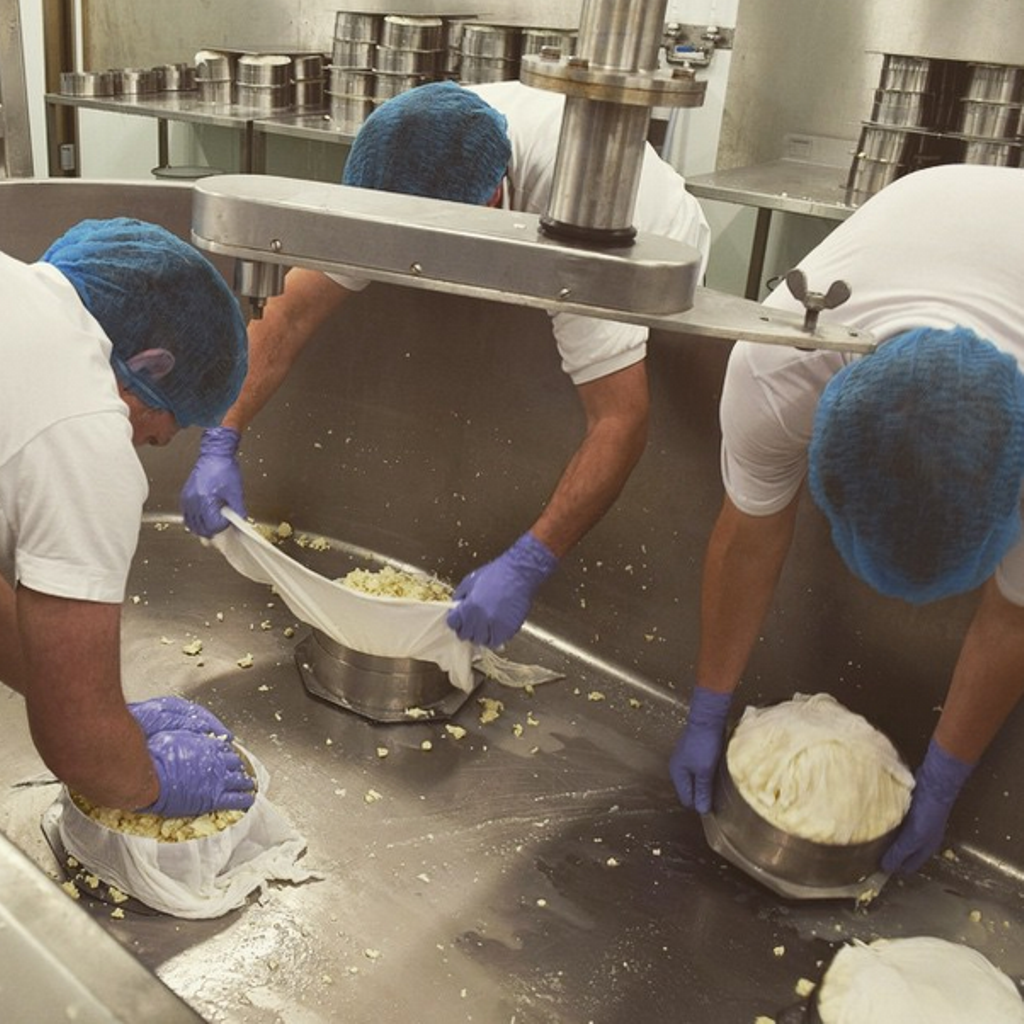 Filling the Cheese Moulds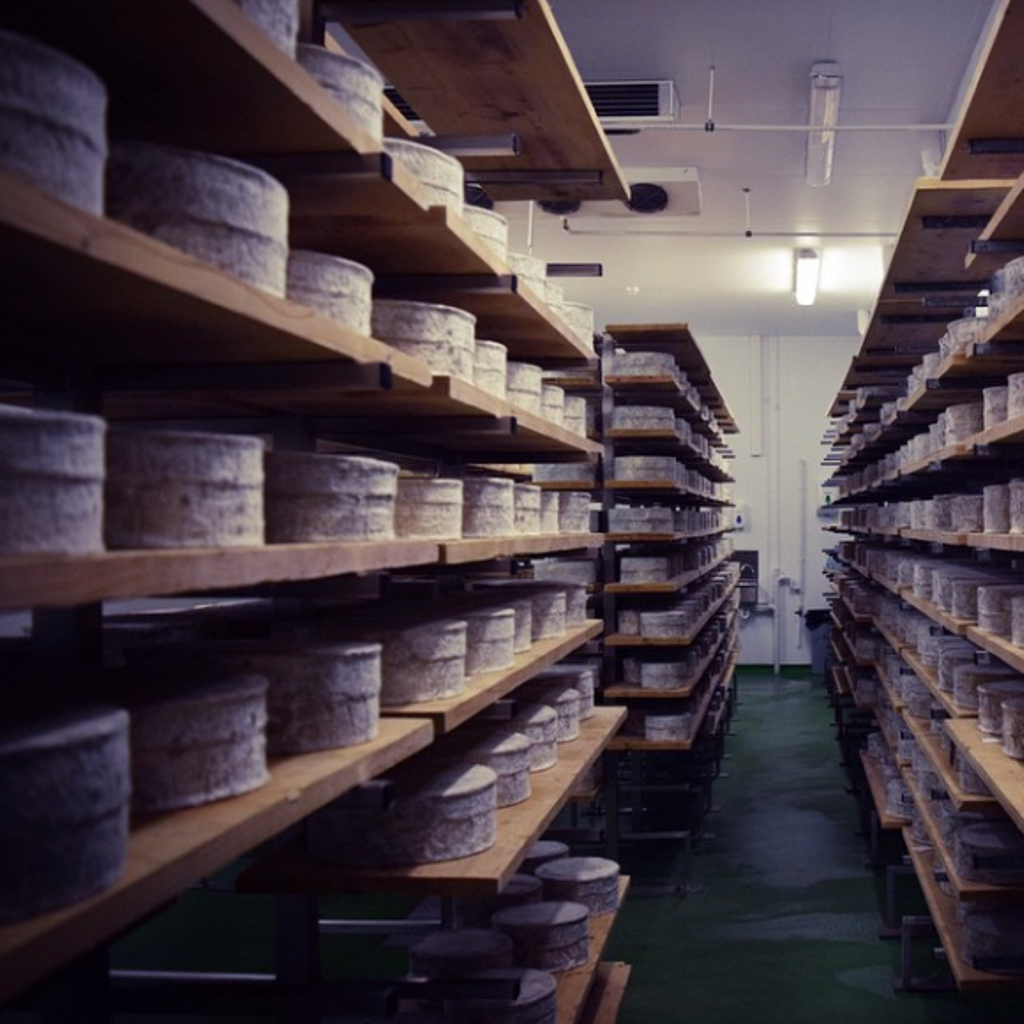 Cheese Maturing Room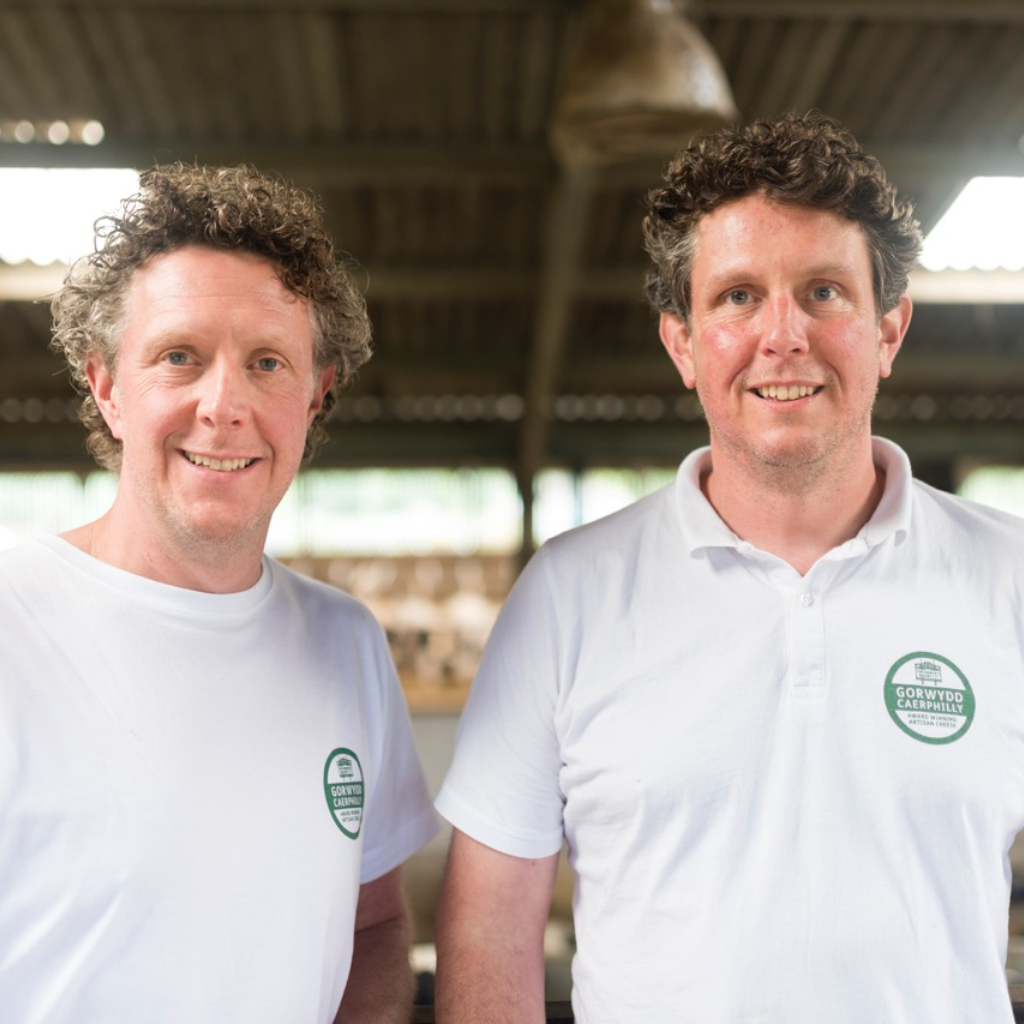 Maugan & Kim Trethowan
Shop the range