Organic Welsh Cheese
Hafod is a traditional hard cheese handmade by Sam and Rachel Holden on Wales' longest certified organic dairy farm, Bwlchwernen Fawr. They use only the milk from their Ayrshire cows to make Hafod. Ayrshire milk is rich in butterfat and protein, and is widely regarded as being ideally suited to cheesemaking. It is this unique combination of creamy organic Ayrshire milk and traditional cheesemaking techniques that give Hafod its buttery, rich and nutty flavours.
Hafod is made in small quantities in the purpose built dairy on the farm. The recipe for the cheese originated locally, from the late Dougal Campbell. Dougal learned to make cheese in the Swiss Alps before moving to West Wales in the early 80's. A small batch of Hafod is made every other day, piping milk directly from the milking parlour into their Dutch, wooden sided open vat in their purpose-built dairy.
Although the recipe for the cheese is very similar to that of a cheddar, Hafod has distinctive rich, buttery, nutty flavours – indicative of its Swiss origins combined with the raw Ayrshire milk. The cheese is made in 10kg rounds and matured for 10 to 18 months, during which time it develops a traditional mould rind.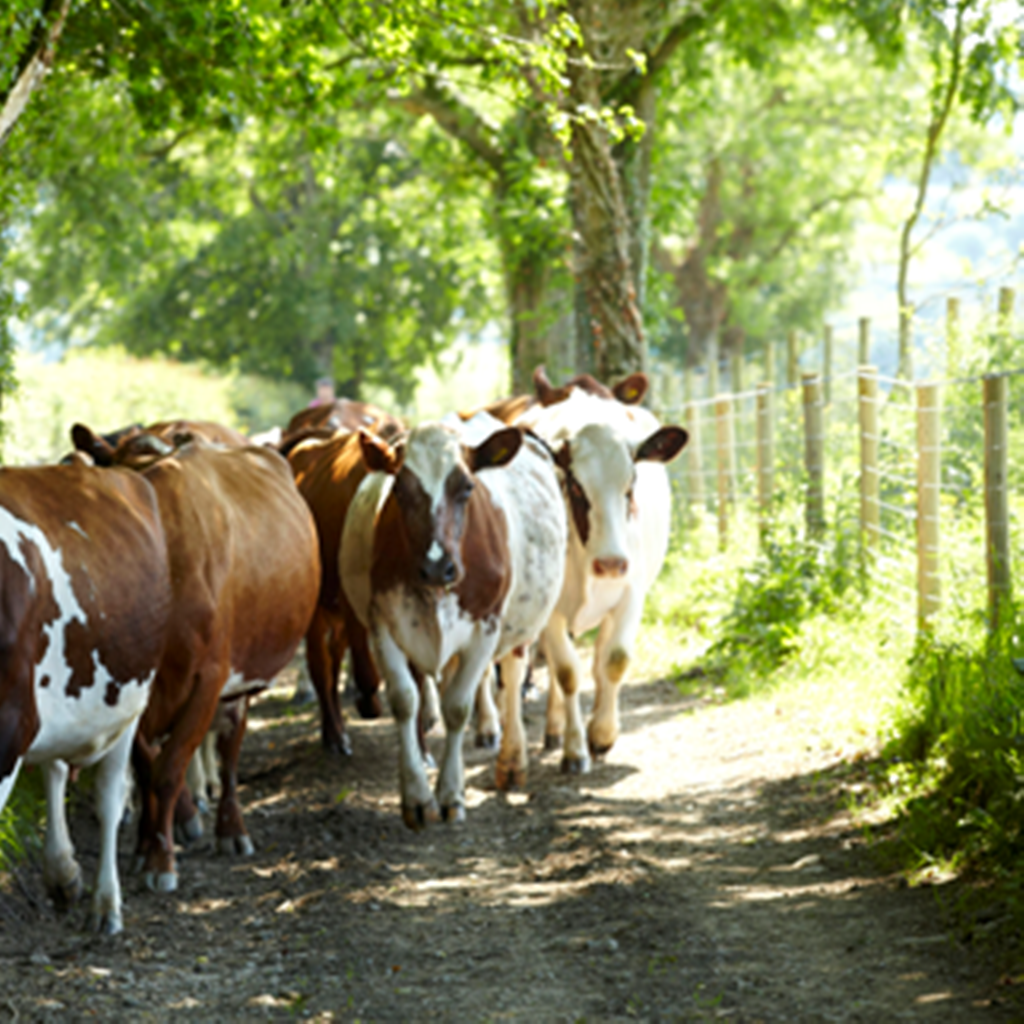 Hafod Ayrshire Cows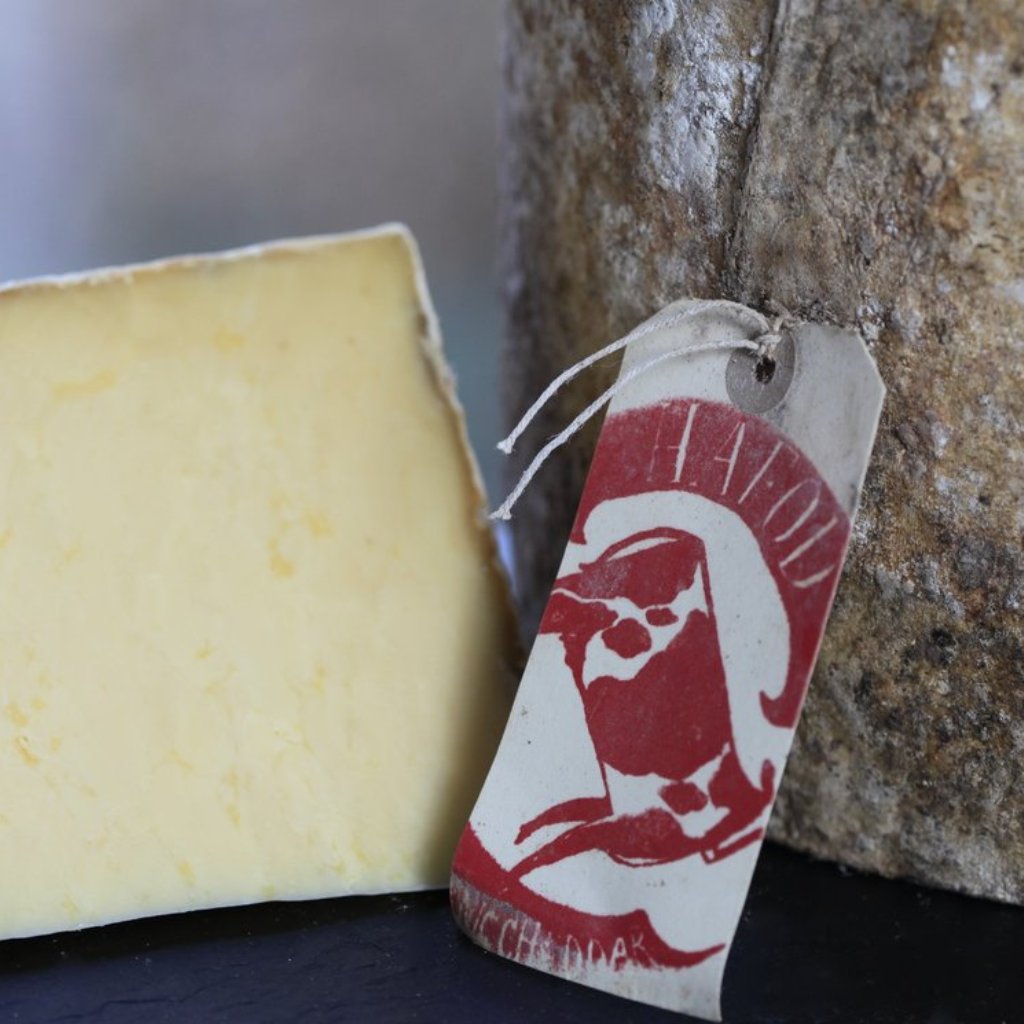 Hafod Cheese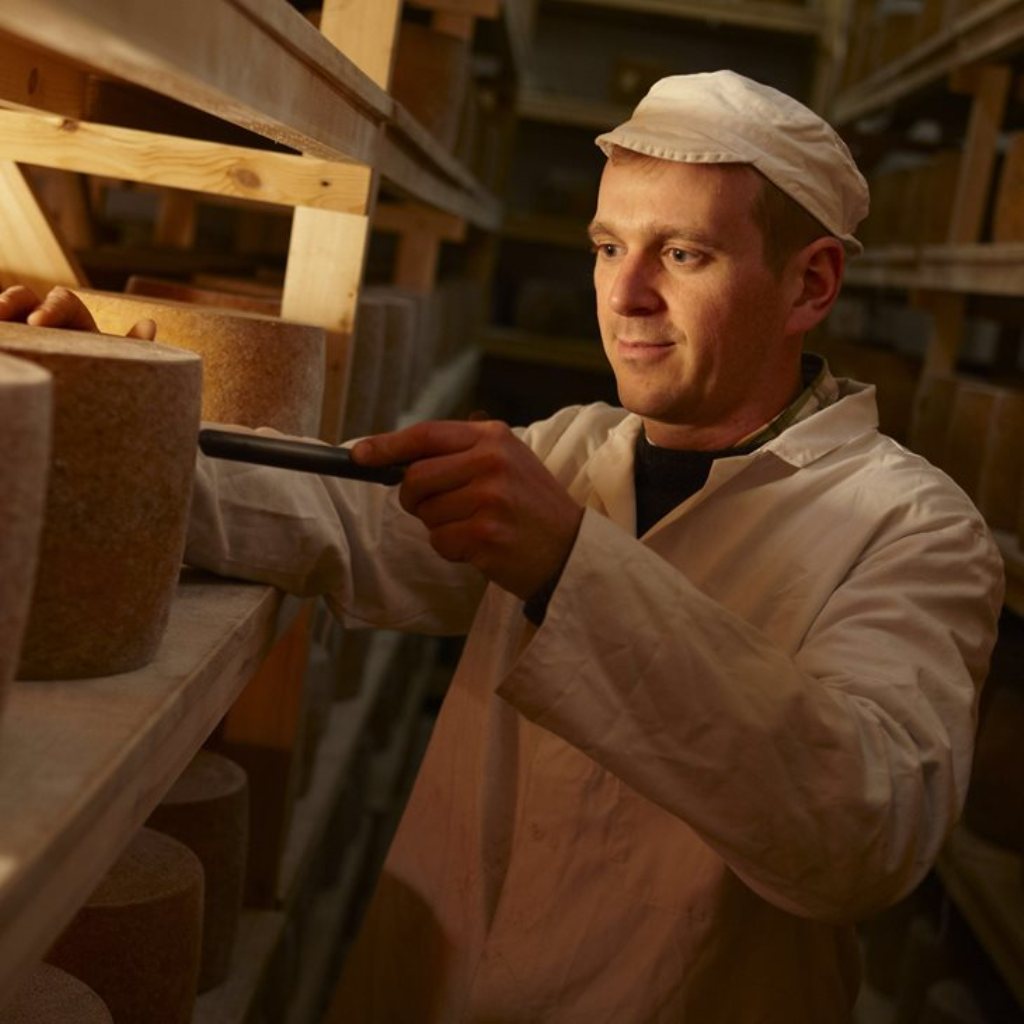 Sam in the Maturing Room
Shop the range