Organic Welsh Flour's
Felin Ganol is one of only two commercial working water powered corn-mills with original machinery in Ceredigion. Located near the ford in Llanrhystud, it appears on the 1841 tithe map and was associated with the ancient Moelifor estate which dates back to the 16th century or earlier. Andy and Anne Parry began restoration of the mill in 2007, the pond was refilled in 2008 and after laying idle for nearly 50 years, in February 2009 the original French Burr stones turned again to mill wholemeal flour.
The two pairs of French Burr stones now turn most days, grinding organically grown grains to produce a range of stone-ground flours just as they did one hundred and fifty years ago, and the restored 19th century wire machine sieves the wholemeal to give a fine white flour, semolina and bran. Being able to mill small batches of a whole range of different grains and then really appreciate the wonderful variations in taste and performance of the unique flours is one of the great advantages of traditional milling on a small scale.
The traditional, slow milling techniques that the mill uses ensure the integrity, quality, flavour and nutritional value of flour. This is because whole grain is ground in a single pass through and between two horizontal, round millstones, retaining and integrating the wheat germ oil. This simple process is at the heart of traditional milling. Nothing is taken away, or added – whole grain goes in, and wholegrain flour comes out. Felin Ganol produces wheat, rye and spelt flours and aim to source the organic grains that we mill as locally as possible.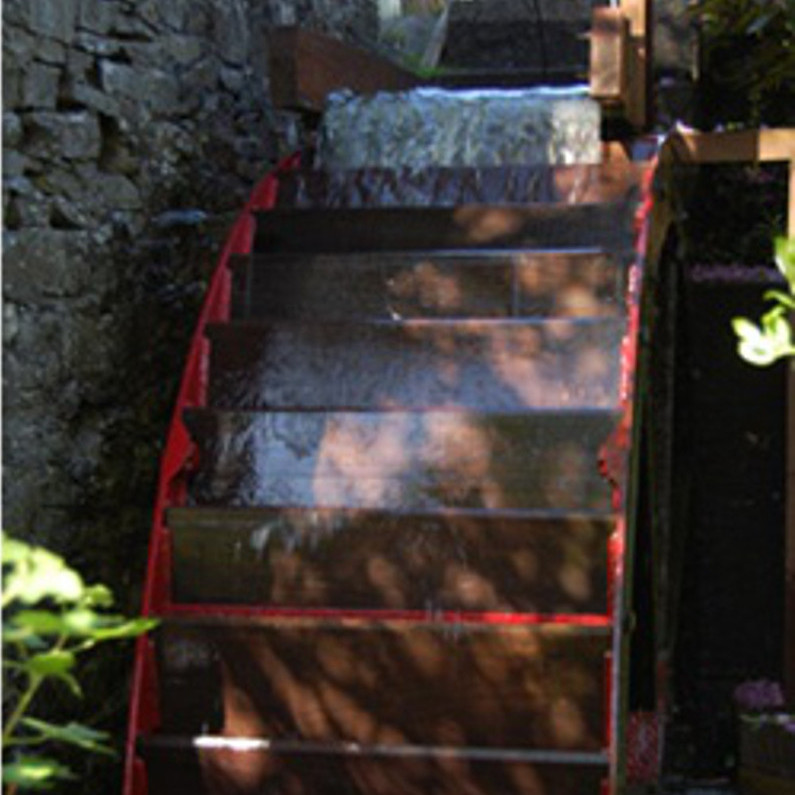 Waterwheel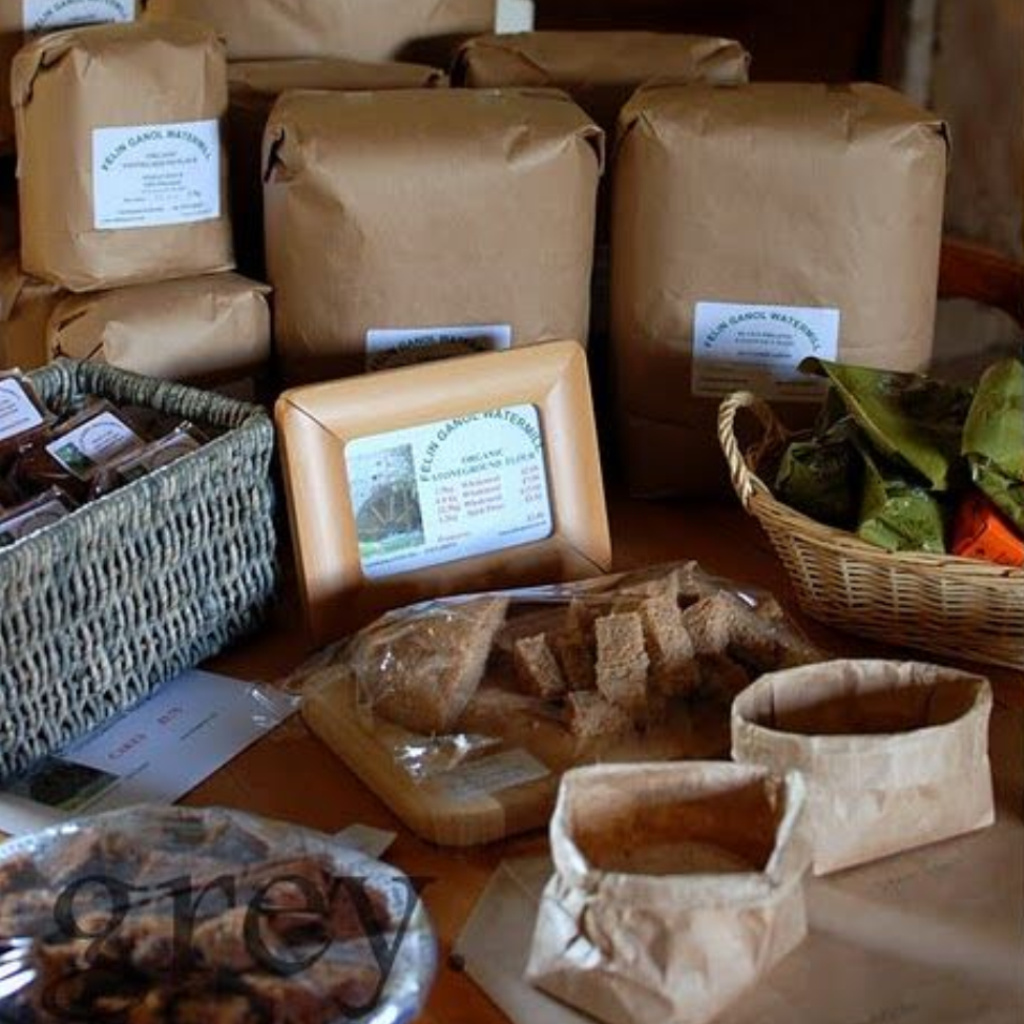 Felin Ganol Products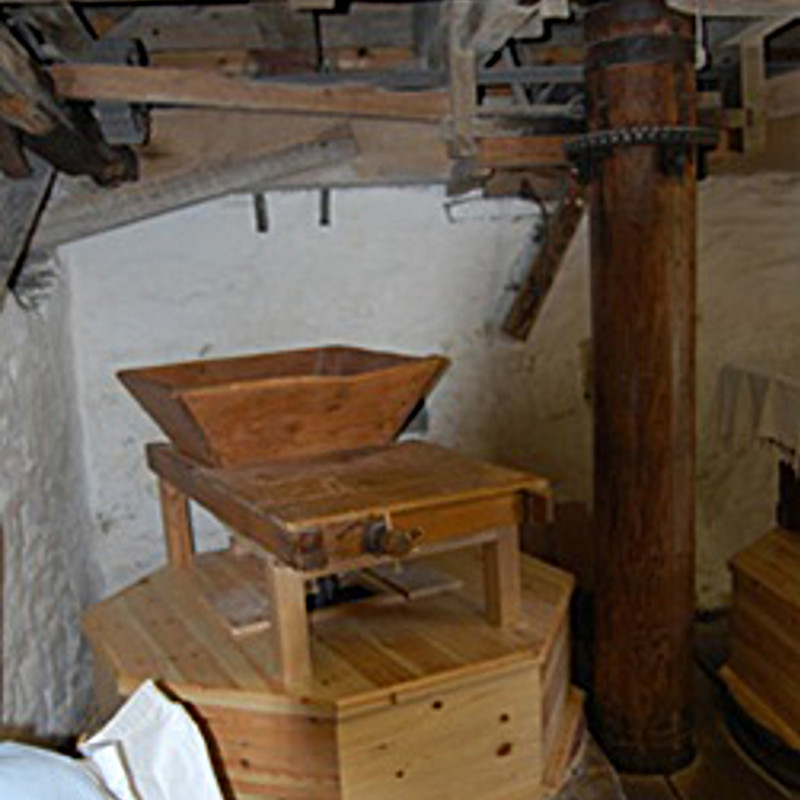 Inside the mill
Shop the range