Delicious Welsh Ice Cream
A Lampeter institution. Originally from Bardi in the Northern Italian hills above Parma, the Conti family "followed the wood" landing in Wales in the 1930s. Artillio Conti was just 13 when he made the journey and the Conti family have thrived in Wales since his arrival. He worked for other Italians who had made the journey before him until he had saved enough money to open his first cafe - in Ystradgynlais with his two brothers. Between them they succeeded in opening a total of 17 Conti's cafes across South and West Wales.
The cafe is now under the uber-cool stewardship of Jo Conti, who is the fourth generation of the Conti family. Jo has really revived the café, and brought it back to its former glory. It has already become a thriving local meeting place serving wholesome local produce, Conti's world famous multi-award winning ice cream and coffee.
Tom Conti, Jos son, is the head icecream-maker, and can often be found searching the shelves in our shop for the next exciting ice-cream flavour. We love the experimental batches that come our way too.
.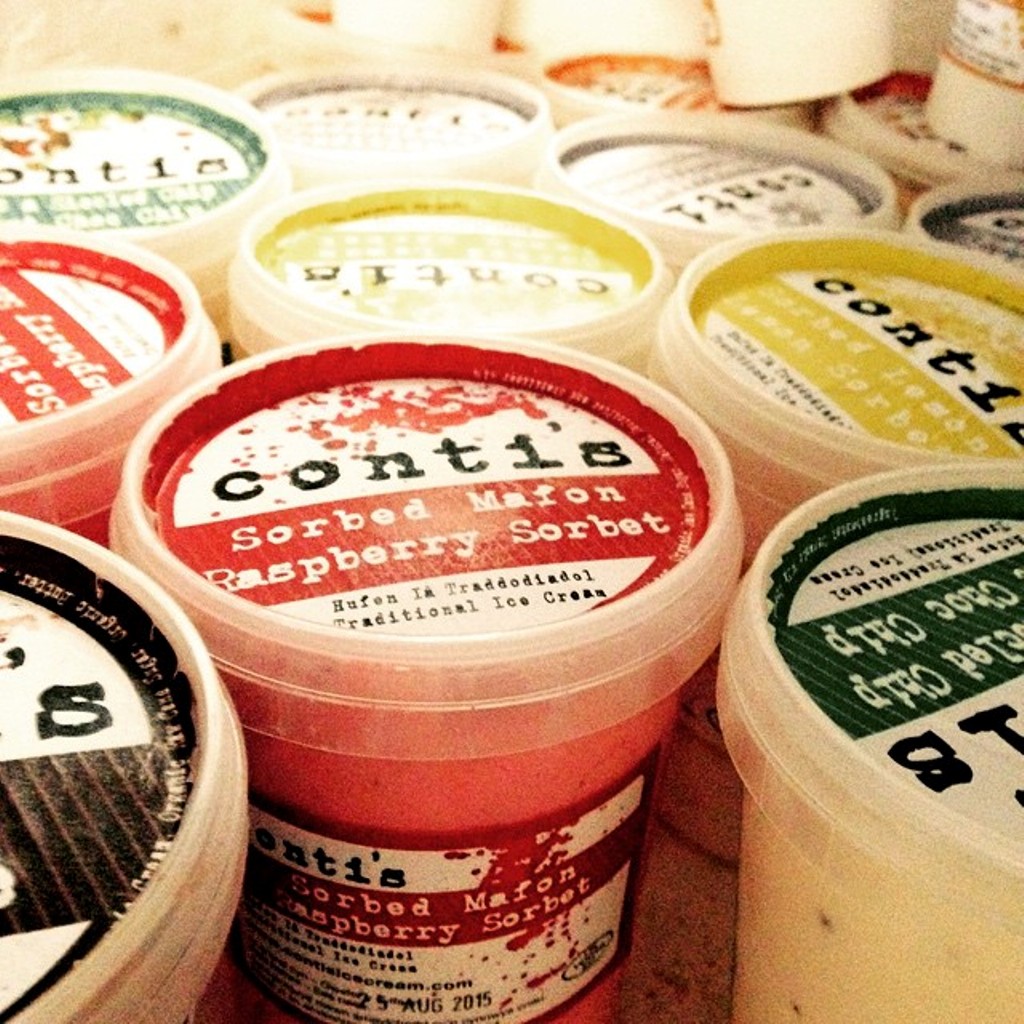 Freshly Filled Tubs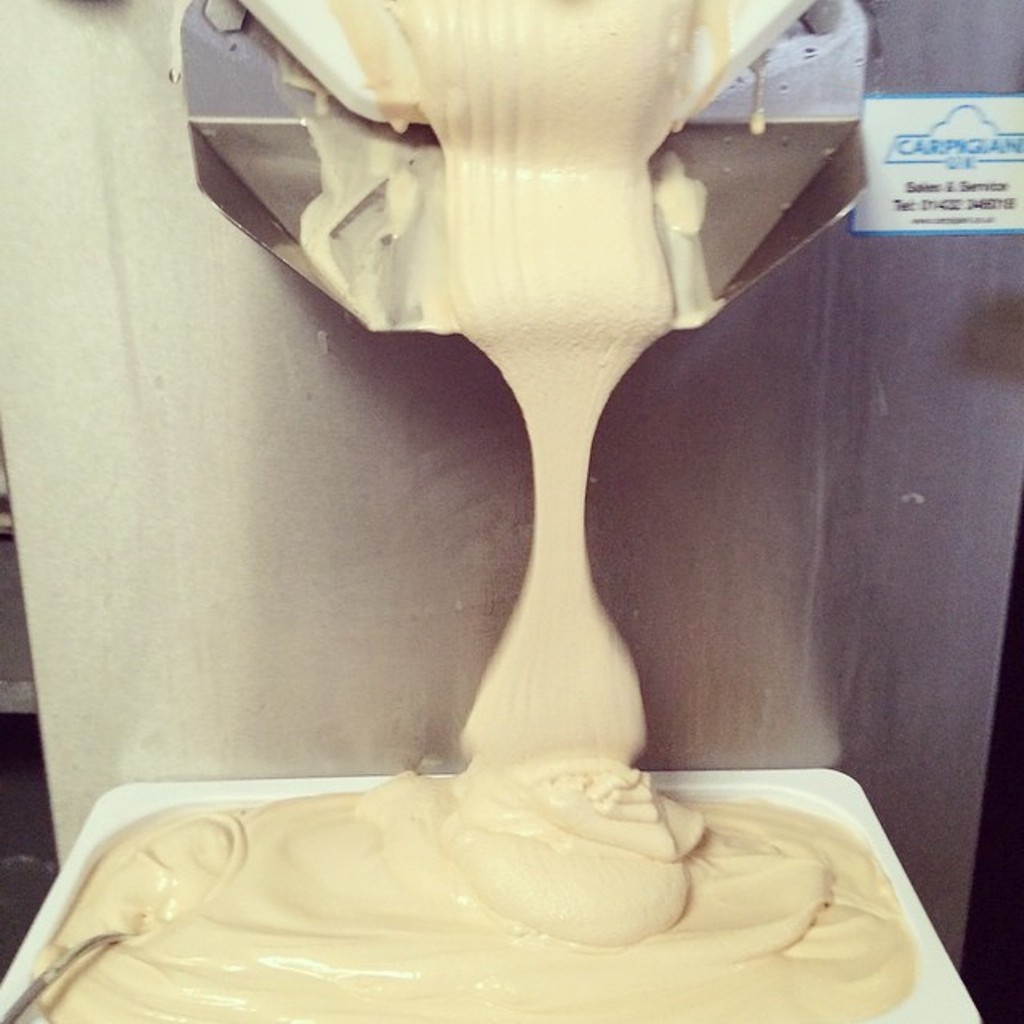 Creating Salted Caramel Ice Cream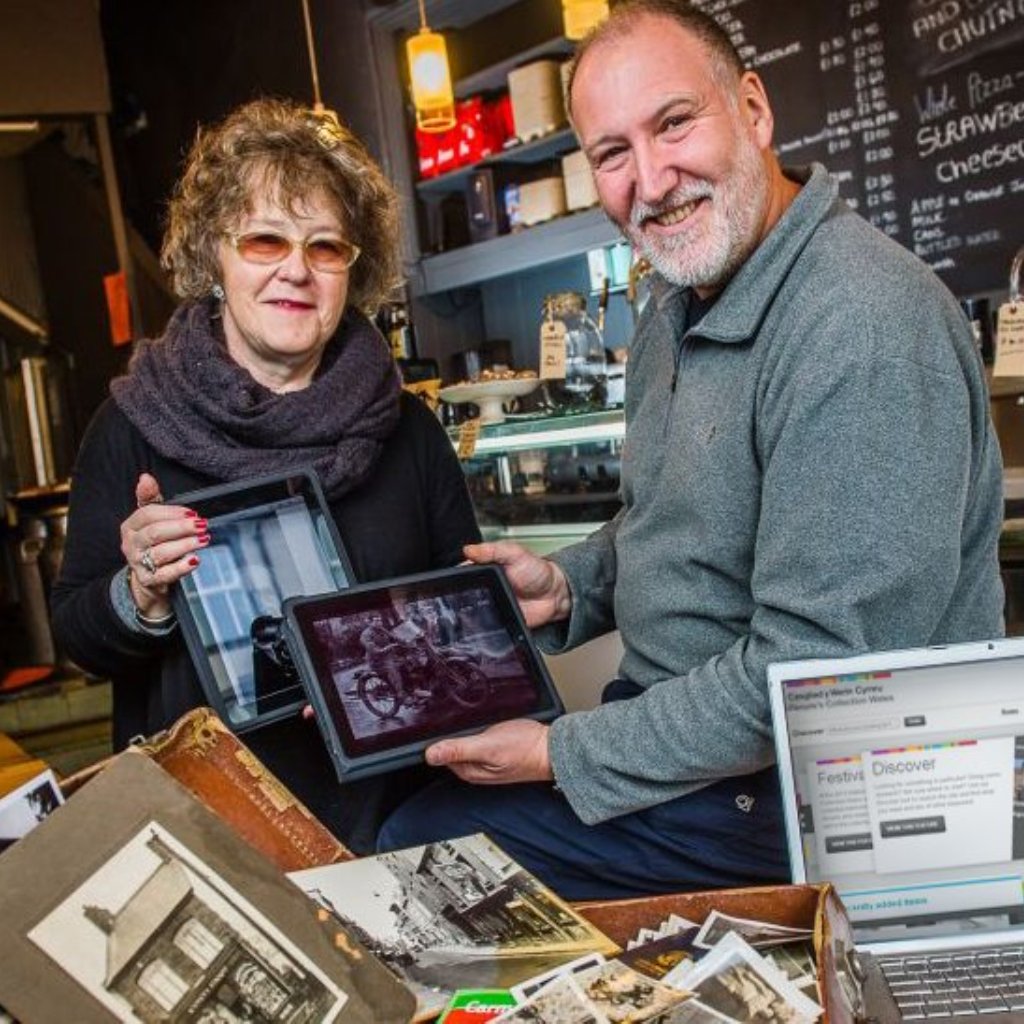 Jo and Angelo Conti
Shop the range