Traditional Welsh Pork Products
Exciting Update!
Charcutier have been announced the winners of the 'Best Food Producer Award' at the 16th BBC Food and Farming Awards 2016. Illtud Llyr Dunsford and Liesel Taylor accepted the award in Bristol 28.04.16. This award offer a fantastic opportunity to shout about the incredible array of local food that's on offer across the whole of the UK. We are very proud to stock their products.
Illtud Llyr Dunford's family have been rearing, curing and air drying meats at their farm in the Gwendraeth valley for centuries. Charcutier Ltd. draws on those family traditions and techniques that have been passed down the generations.
They produce truly British charcuterie from local pedigree Welsh breed pigs. All the pigs are raised to a very special non GM feed regime and to the highest welfare standards and are kept to high traditional weights, producing a richer, darker, and more developed meat. They also have a small number of curly-coated Mangalitsa , raised in their ancient oak woodland. Where they have to buy in meat from other producers, Illtud maintains the high welfare standard, and only works with producers who achieve the same high standard and quality that he himself produces.
Having spent years travelling, working, and researching extensively, including ; travelling to Parma and Umbria in Italy, visiting charcutiers in Gascony and the Basque country, and researching premium brands across North america.
At the beginning of 2015, Illtud and his partner Liesel moved their business into their new, wonderfully modern and well-kitted out processing unit on farm. A massive step for the two of them, but by producing such an awesome range of products, we expect there to be no end to the successes these two create.
All the sausages are hand made in natural casings, using no preservatives and the bacon is hand salted and air dried. We hope to be working closer with Illtud and Liesel, and plan to develop an organic range with them through 2015 and 2016.
All the pork products that we get from Charcutier Ltd are from animals who are fed on a GM free diet. This is against the trend as more and more pig feed (85%) now contains GM ingredients. Illtud is a pig farmer himself, and buys in meat from 3 other pig producers, 2 in S.Wales, and 1 over in Lincolnshire. They are all feeding GM free feed to their pigs.
In terms of welfare, all the farms would be equivalent of higher to the RSPCA approved scheme, and are a mixture of different systems. Most have the breeding sows free range outside and animals are 'finished' indoors and in open-sided barns. One of the breeders is a pig nutritionalist and uses whey from the Teifi cheese makers in the feed. The animals are not all outside all of the time, the wet Welsh weather does not lend itself to this type of system. But they are outside mainly in Summer and Autumn.
Illtud is also deeply involved in maintaining the traditions of pig breeding in Wales, and has helped in establishing a European protected food name for 'Traditionally Reared Pedigree Welsh Pork'. This system is deemed to be an exceptionally high welfare standard.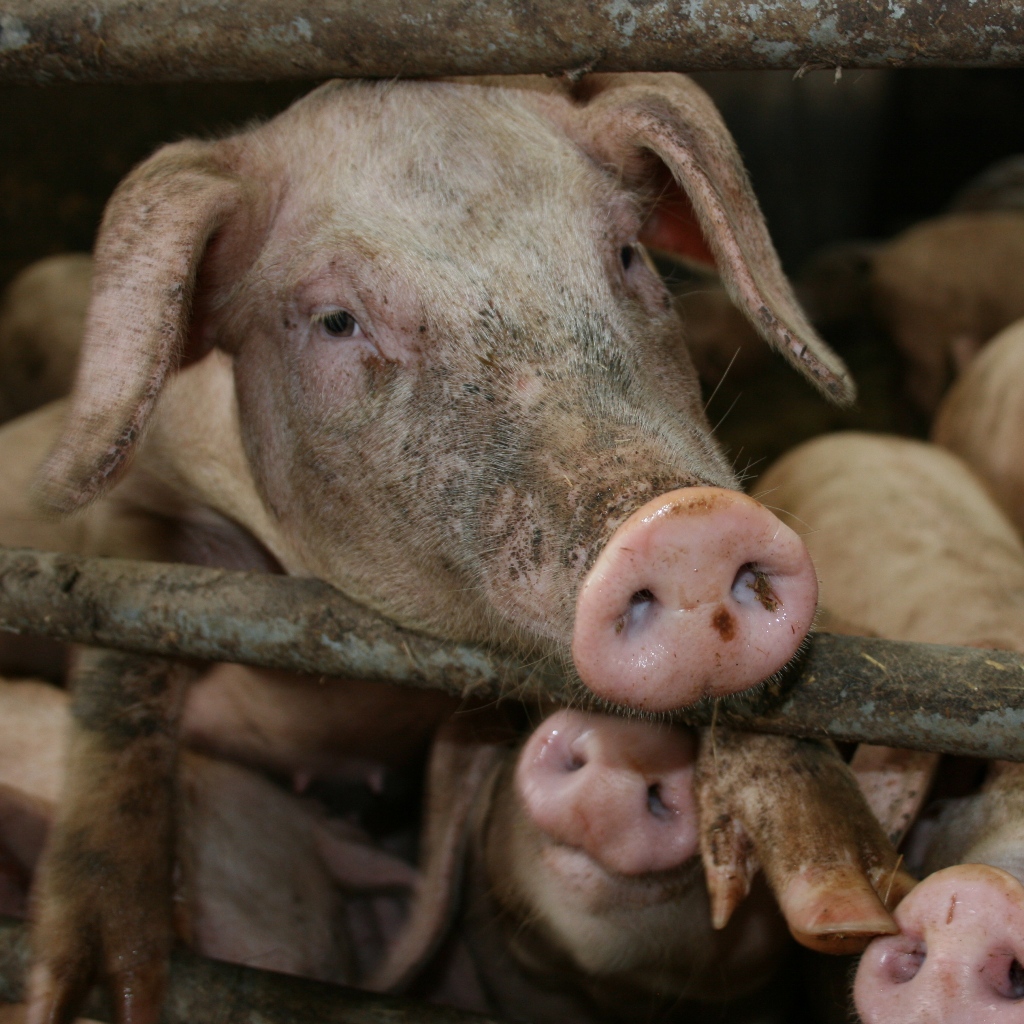 Pedigree Welsh Pork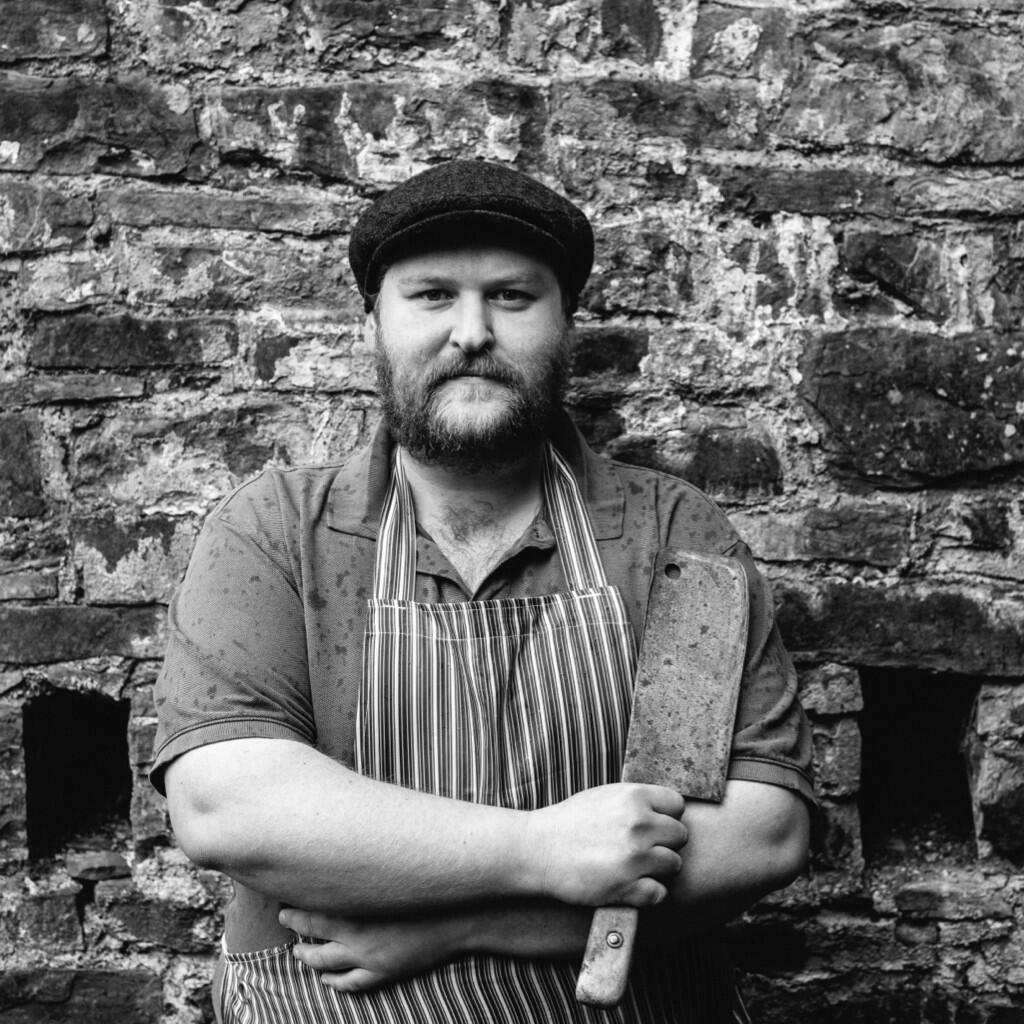 Illtud Llyr Dunsford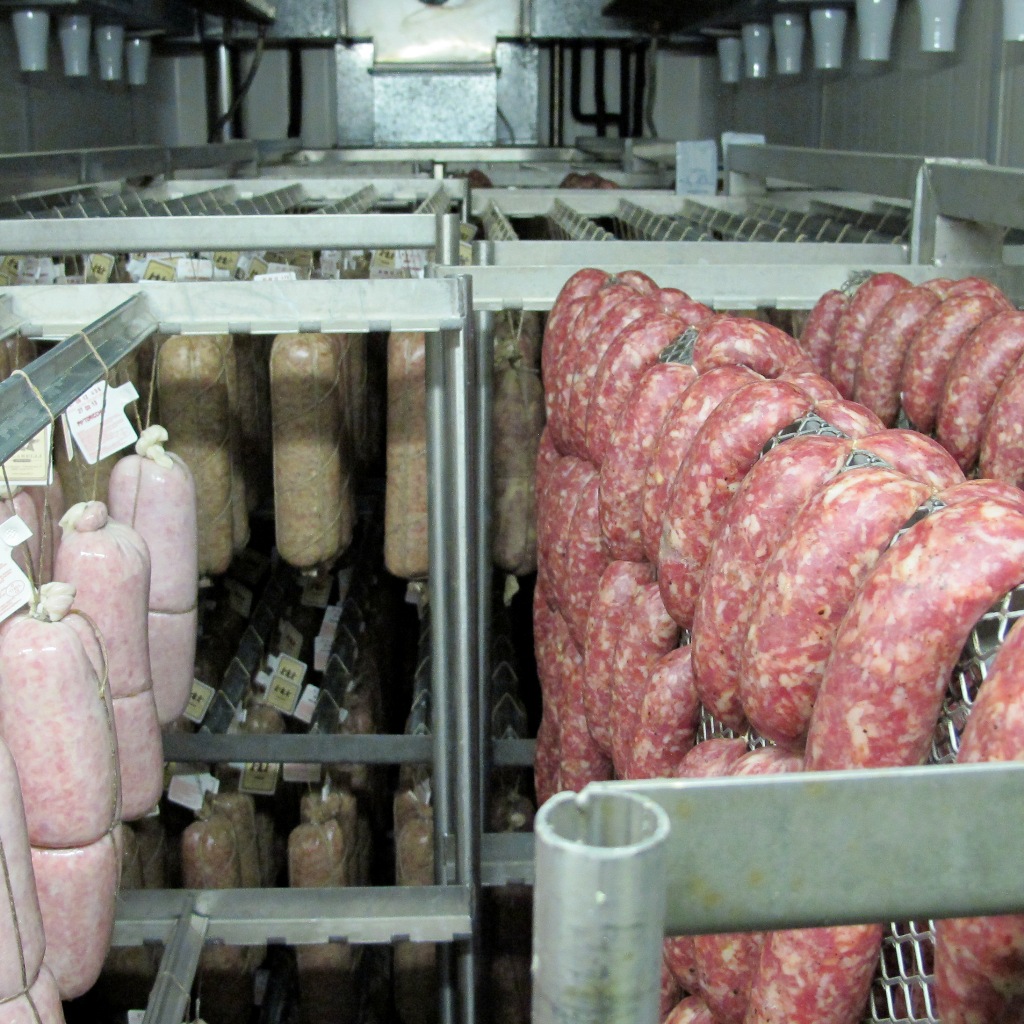 Curing the Sausages
Shop the range